Brighter Outlook
The migration task wasn't as daunting as I first thought it would be. Once I have all the information needed -- front end and back end, all that's left was to put two-and-two together.
Albeit, this round was only for the four of us, if all goes well the next round would be to migrate everyone else.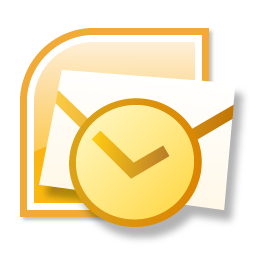 I have upgraded my current Outlook version to 2007. So far, I like what I see. I like the fact that now I can see my calendar and upcoming events as well as my to-do list all within the same window as my inbox.
I also like that I can now colour code tasks, events as well as email. For example, I've tagged orange for all things that comes from the Hotness and red for Mr G. It's all very visual, but not in a bad way. It's actually quite fun.
However, I can send emails out at the moment, but incoming mails still goes to the old Exchange setting. I hope everything will be in place when we come back to work on Monday.
xoxo